By Wings Lu |
26
May 2022 |
0
Comments
Portable lighting for photography and video-RGB Pocket Video Light
The greatest LED light panels are one of the most effective as well as functional indicators of managing the light in your pictures as well as video clips. Flash is all well as well as helpful for a lot of applications, however, the constant light of a fill light provides you far more capacity to fine-tune the details of your light, consisting of strength as well as color temperature level. For video clips, indicate that, LED fill lights are vital, enabling you to raise darkness, brighten topics as well as manage the real feel of your shots.
The Manbily MFL-07 is an RGB pocket video light that can have a significant impact on the quality of your photos and it can also increase your video production value without requiring the investment of a large sum of money.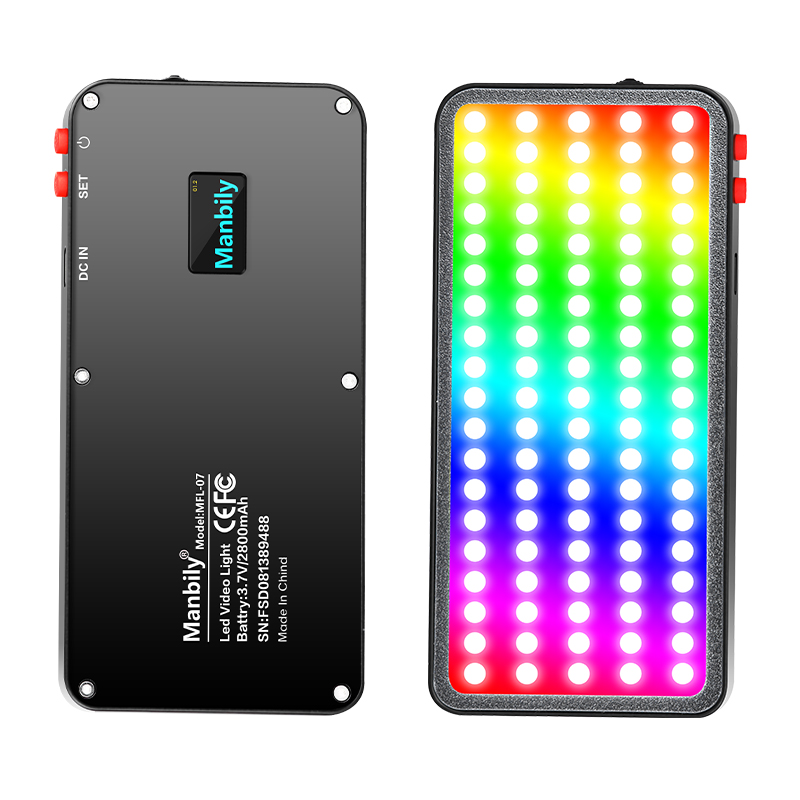 And this means that the targeted audience consists mainly of the starting vloggers, as well as product photographers, but it can be useful for so much more. This is because it's portable and it has an internal battery, so professionals can easily make use of the various color modes to create stunning compositions. I have seen these effects on YouTube videos, on cool marketing photos, as well as artistic compositions, so the limit is the user's imagination. The MFL-07 promises an accurate representation of the color temperature between warm (3000K) and cold tones (up to 6500K), 300 lumens when the LEDs are set to a maximum warm white brightness and there are 175 lamp beads to allow the use of up to 16 millions combinations.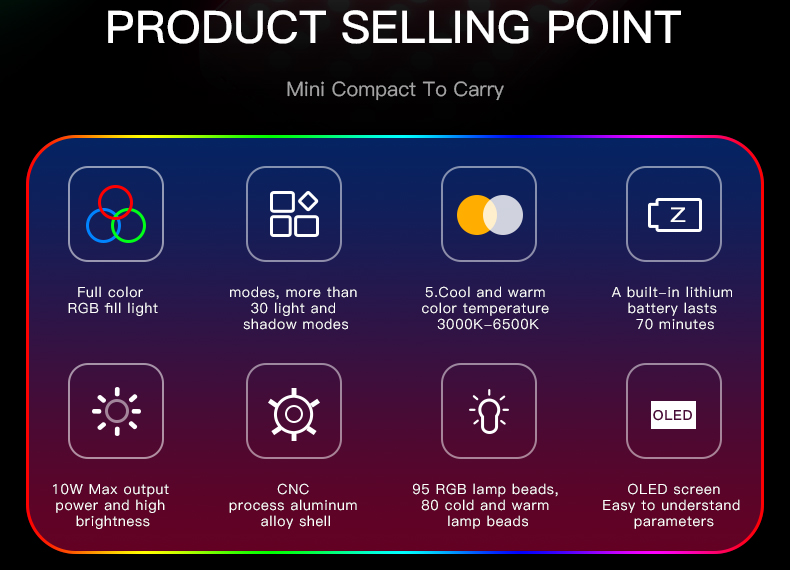 Furthermore, the MFL-07 pocket fill light comes with a 2800mAh battery which should last for almost three hours and there is also a built-in display that allows you to adjust the behavior of the LEDs from the unit itself. That being said, let's have a closer look at the RGB pocket light and see if it's a better option than some of its competitors.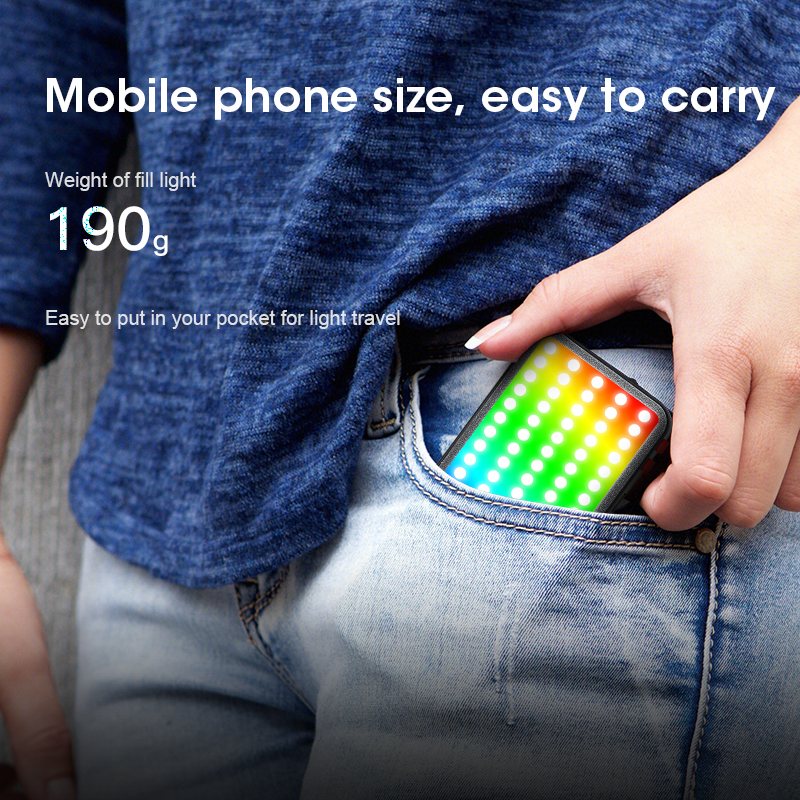 The light fixture has 7 kinds of built-in EFF lighting effects, containing 30 various presets in total for more creative use in film and photography ideal for vlogging. (Warning, Party, Music, Color, Fire, Photo, Lightning, Colorful, Rate, Flow), making it a great way to add impact to your video content.
MFL-07 pocket fill light is equipped with a standard 1/4 inch screw hole that is compatible with various stands and accessories, such as tripod, ball head, video equipment, and other devices.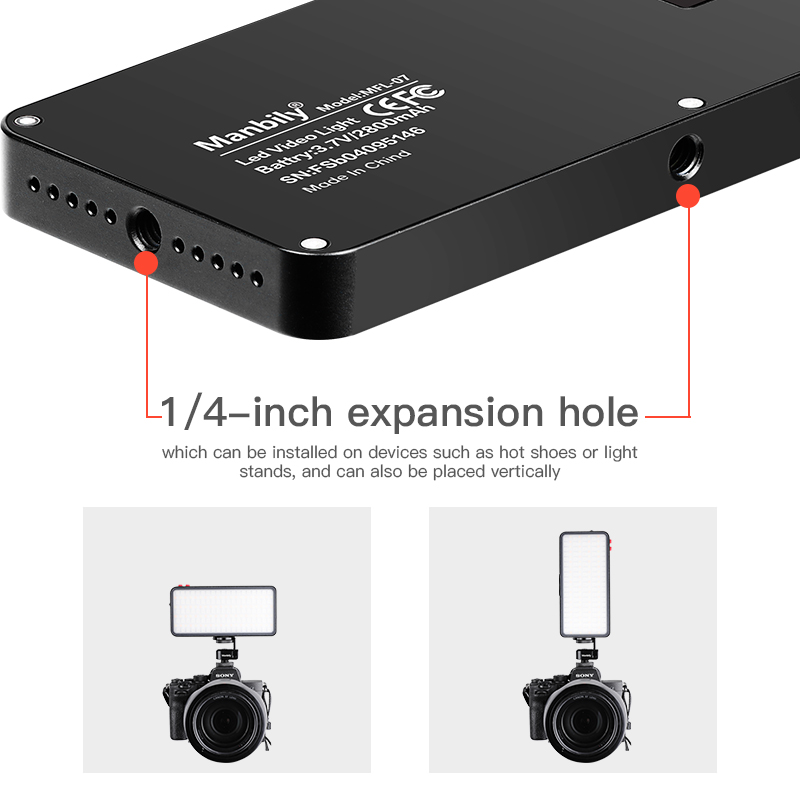 Leave a Reply
Your email address will not be published.Required fields are marked. *