By manbily |
28
July 2023 |
0
Comments
Revolutionizing 360 Camera Monopods with Carbon Fiber Tripods
Specifically designed for 360° camera monopods, carbon fiber tripods are revolutionizing the industry with their lightweight yet sturdy design. These ultra-lightweight tripods provide photographers and videographers with an unprecedented level of stability and flexibility that will up their game in capturing stunning 360° footage. Whether you're shooting stills or videos, these cutting-edge carbon fiber tripods give your project a professional edge while remaining incredibly travel friendly; not to mention that they won't require you to make any tradeoffs when it comes to performance. Keep reading to learn more about what makes these revolutionary trtripds the perfect solution for all your 360° camera monopod needs.
The Advantages of Carbon Fiber in 360 Camera Monopods
Carbon fiber has undoubtedly established itself as an innovative and versatile material in the manufacturing industry. It has proven its ability to provide strength, durability, and lightweight attributes to a wide range of products, including 360 camera monopods. This material has significantly enhanced the stability and safety of monopods, allowing photographers and videographers to capture high-quality images and videos effortlessly. Due to their carbon fiber construction, monopods possess excellent flexibility, corrosion resistance, and an impressive strength-to-weight ratio—the perfect combination for creating versatile and portable equipment. Carbon fiber monopods maximize the photographer's time by enabling them to adjust their position quickly and seamlessly without compromising on stability and camera control. In conclusion, the use of carbon fiber in 360 camera monopods has revolutionized the way photographers and videographers work, providing a superior level of support and versatility to capture stunning professional-quality images and videos.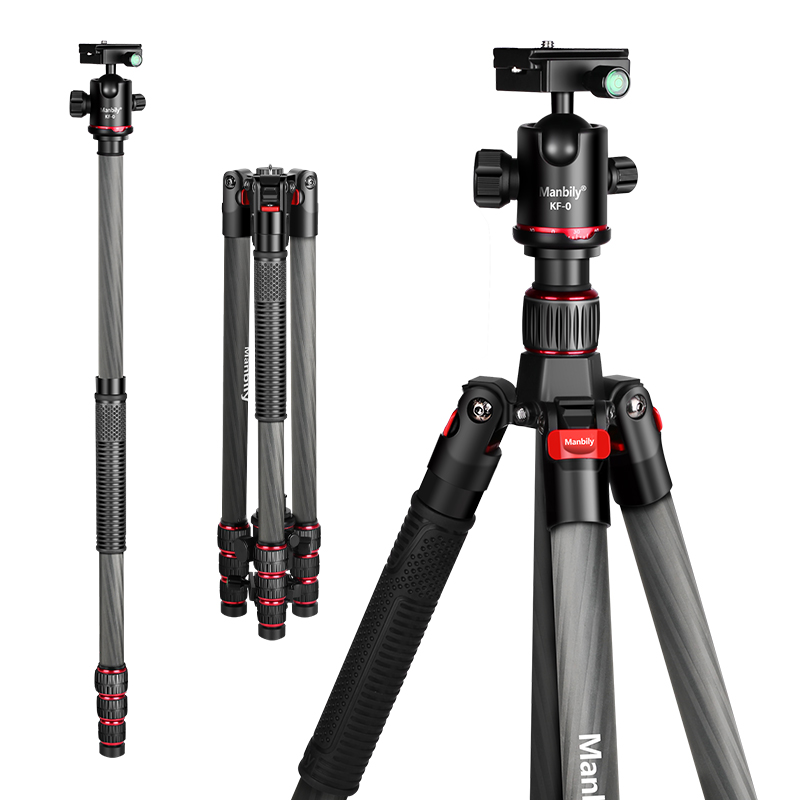 Enhancing Live Streaming Experience with Our Equipment
Live streaming has become an essential part of the modern era. People now expect to see and experience things through their digital screens. If you want to deliver an unforgettable live streaming experience to your audience, you'll need top-of-the-line equipment. That's where we come in. Our equipment is designed to take the visual and sound quality of your live streams to the next level. With our help, you can provide your audience with crystal-clear video and stunning sound quality. We're passionate about enhancing the live streaming experience, and we know that with our equipment, you can achieve that goal. So why settle for mediocre quality when you can bring your live streaming game to new heights? Choose us, and we'll take you there.
Why Our Carbon Fiber Tripods are the Preferred Choice for Professionals
For professional photographers and video makers, a tripod is a must-have tool to capture sharp and stable shots. As the market is flooded with various types of tripods, choosing the right one can be a daunting task. But when it comes to carbon fiber tripods, professionals agree that these are the superior choice. Carbon fiber tripods are incredibly lightweight yet strong, providing excellent stability and eliminating any unwanted vibrations. They are also weather-resistant, making them ideal for outdoor shoots. Our carbon fiber tripods are designed with the professional in mind, with features that cater to their specific needs and preferences. From adjustable legs to sturdy locking mechanisms, our tripods give professionals the confidence to capture the perfect shot every time. It's no wonder why our carbon fiber tripods are the preferred choice for professionals in the industry.
In conclusion, carbon fiber is a strong and lightweight material which makes it the perfect choice for 360 camera monopods and tripods. Carbon fiber is also low maintenance so you won't have to worry about frequent cleanings or repairs. Its durability ensures that your equipment will last even after prolonged and frequent use. Our carbon fiber monopod and tripod products can be used in various settings to help enhance your live streaming experience. From wedding ceremonies to tiny studio apartments, they are sure to meet your every need. Furthermore, professionals vouch for our products because of their excellent workmanship and impressive features such as expandable legs, anti-twist technology, and improved stability. With our quality services, you can rest assured that the journey ahead will always remain vibrant and dynamic!
Leave a Reply
Your email address will not be published.Required fields are marked. *